Trolli
Trolli has been making its mark for decades on the industry's innovative energy and diversity with its playful, detailed and unique fruit gum creations. Created with love and a delicious taste, the Trolli Originals have developed a large fan base throughout Europe and worldwide.

Since 1975 Trolli has been a specialist for totally crazy and unique fruit gum and marshmallow creations. Trolli's flair for trends, technical know-how and quality consciousness are the basis for this. Quality you can taste! What are you waiting for?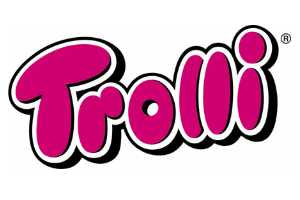 Sorry, there are no products matching your search.